My Team
When you became my client, you placed your trust in me to help make your vision a reality. I honor that trust with the help of my expert support staff. Together, we make a strong commitment to customer service.
If at any time you have a question, concern or need, please let us know.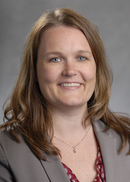 Holly Kay Rossi
Agent Assistant
Fax 630-929-7503

How can Holly help you?
Schedule appointments
Welcome referrals & networking opportunities
Managing marketing initiatives
Overall client service experienece
Holly has been with Northwestern Mutual since August 2008 and recently joined Mark's team in May 2013.  Holly was previoiusly the Director of Training for our agency, guiding new representatives in building strong systems into their practices.
As an Associate Financial Representative, Holly is fully licensed in life, health, disability and long-term care insurance. 
Holly resides in Lisle with her husband, Mike.  They love to travel having recently traveled to Austria and Germany for Oktoberfest.  Avid Cubs fans, they have made it a point to travel to see the various ballparks with recent visits to Colorado and Boston.  Family is important as they make weekend trips to visit their niece and 4 nephews in Iowa and Wisconsin.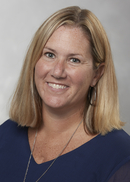 Maureen E Ford
Agent Assistant
Office 630-723-5093

How can Maureen help you?
Scheduling appointments
Welcoming referrals and networking opportunities.
Maureen joined Mark's team in June of 2016 after spending several years in early childhood education.
Maureen resides in Aurora with her husband Brian and 2 children, Abby & Michael. With two very active teenagers, Maureen and Brian spend a majority of their free time at the sporting events. Maureen and Brian are also season ticket holders for the Chicago Bears and enjoy going to games.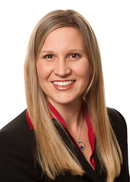 Diane M Guskey
How can Diane help you?
Policy delivery requirements
Questions on Group placed benefits
Managing marketing initiatives
Diane has been side by side with Mark for over 14 years and manages all aspects of the household and ties up the small ends of the business side.  Diane official joined the Guskey team in 2012 and supports primarily in a marketing capacity. 
Mark and Diane reside in Naperville with their three active children who keep them as spectators on the sidelines for a clear majority of their time.  Diane is also an avid volunteer at their children's school and within the community and tries to give back as much as possible.  She wouldn't change it for anything and welcomes the busy chaos.  In what little spare time there is, they love to get away and travel to new destinations and trying the local cuisine.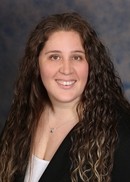 Jennifer M Carpenter
Jennifer started working with Northwestern Mutual at the end of 2002 in the Investment Operations area.  She is a valued member of Mark's team that assists clients wth portfolio development and plan implementation. 
Jennifer has lived in the Chicagoland area her entire life.  She graduated from Mac Murray College in Jacksonville, Illinois in 2001 with a Bachelors Degree in Business Administration and Management.
In her spare time, she likes playing soccer and coaching kids in soccer.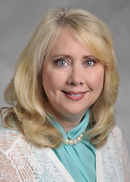 Sharon M Quick
Sharon joined the Guskey team in September, 2017 after several years supporting new reps in the beginning of their careers.  She resides in Wheaton with her two daughters, Lauren & Sarah along with the family fur-babies, Buttercup and Zoey.